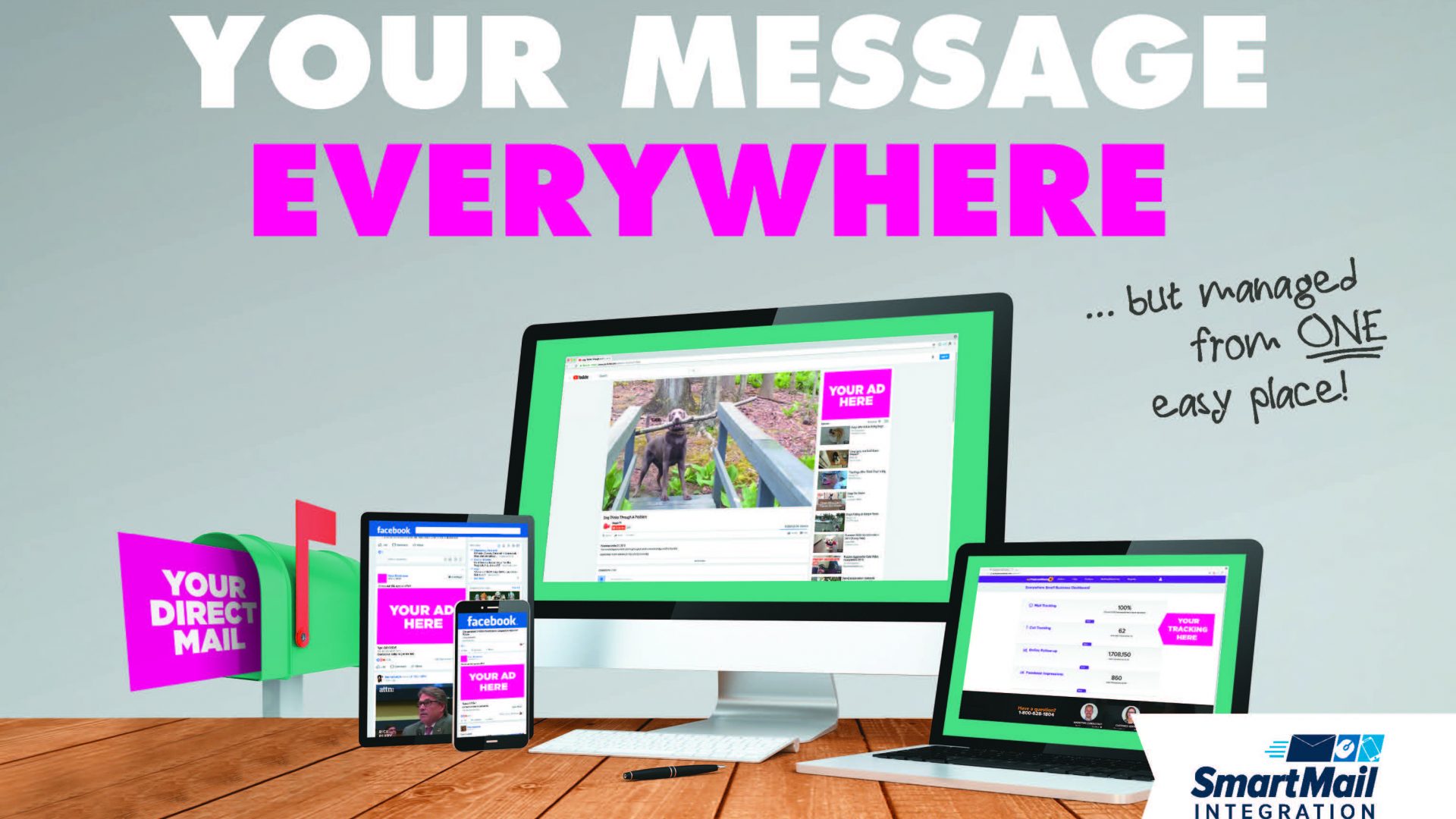 Streamline your direct mail and digital ads, producing response rates like you've never seen before.
SmartMail Integration combines the best of Direct Mail with digital ads from Google, Facebook, and Instagram. Plus, you can anticipate and track your perfect leads.
Social Match

: Pre-match your mailing list and display your message on social media ads before, during and after your mailing.

Mail Tracking:

Predict and confirm when your mail reaches mailboxes.

Informed Delivery:

Increase impressions and get traffic to your website before the individual even gets home to see the tangible mailing piece.

Call Tracking

: Track the effectiveness of your campaign without human error. Plus, receive full demographic data on callers!

Online Follow-Up:

Increase message repetition with Google! Your ads follow website visitors even as they browse other sites.

Social Media Follow-Up:

Re-engage website visitors with retargeted ads on their Facebook & Instagram newsfeeds.

LEADMatch:

Turn website visitors into direct mail leads! Track who visited your website from your mailing list, PLUS get physical mailing addresses for uniquely online leads.